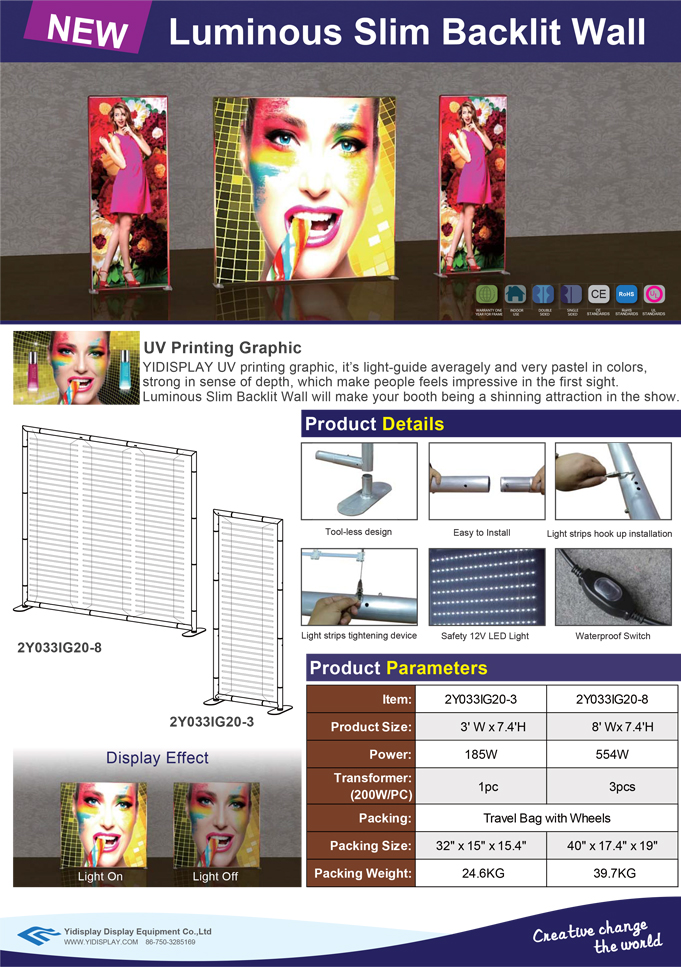 Easy Show iPad Literture Stand
iPad Display Stand - solid and practical, easy to install, widely applied in hotel, supermarket, bookstore, bank,exhibition, and other residential construction.
Item No.

2Y026EK25-A / 2Y026EK25-F

Display Size

1300H X 462W X 450D (mm)

Frame Material

Aluminum

Frame Color

Silver

Banner Material

Fabric

Printing Method

Dye Sublimated Printing

Graphic Display

Single-side & double-side available

Pcaking Size

300 X 120 X 1000 (mm)

Shipping Weight

6KG

A4 Brochure Shelves 2pcs OPTIONAL
Ipad Holder with lock 1pc OPTIONAL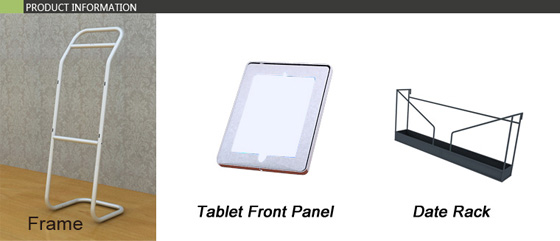 Optional accessories, Front panel x 1, Date rack x 2; iPad front panel is equiped with lock, which possessing anti-theft function.