Product

Series

Friendly

Link
Ftp
Sending your file through Our FTP
1. link: ftp://yidisplay.zftp.com


2. Enter the Username and Password: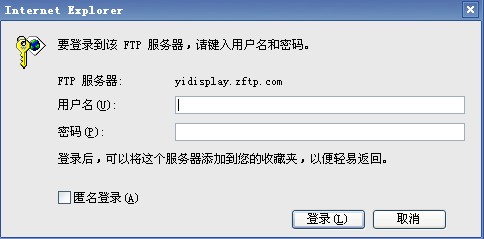 username: client.yidisplay#yidisplay.zftp.com
password: Contact with our sales representative.
Sale: Melody Zhou
3. How to use our FTP
a) Enter link: ftp://yidisplay.zftp.com as below in the computer's address bar

b) Enter the the user name and pass word as follow

c) Then you can upload the files to our FTP. Thank you.

Ramrk : you can download the software from the link below , it will help you upload the file more convenience . Thank you.